Blouses are every woman's best friend and the reason being their aura to give every traditional outfit be it a saree or lehenga a different look. It makes even your boring attires look amazing and out of the box.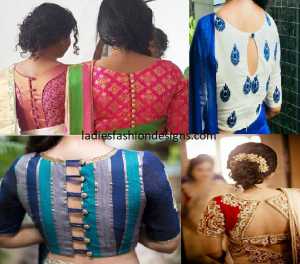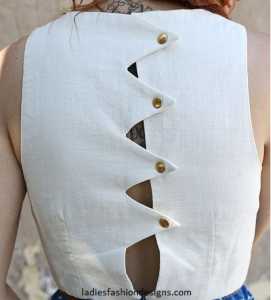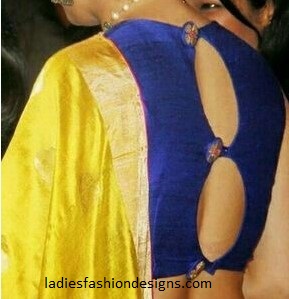 And for the heavy sarees and lehenga it adds more glamour. Give below are some Latest Back Neck Blouse Designs that women either want to have or think of having or don't know how to carry and when.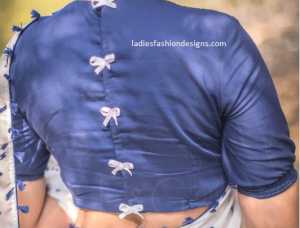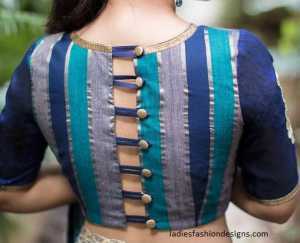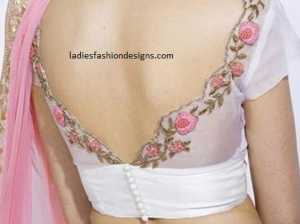 There are also women who don't have an idea that there are even such blouse designs existing.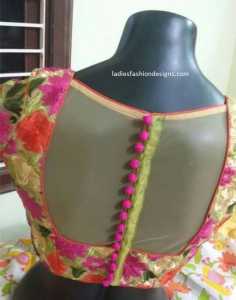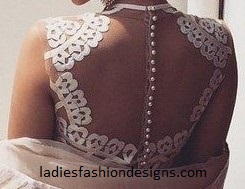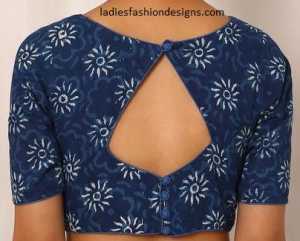 Back of a blouse has been a trending Back Blouse Design among so many women.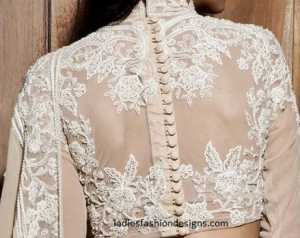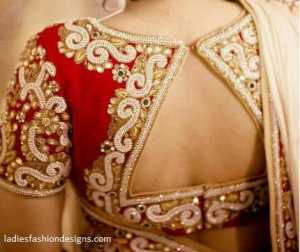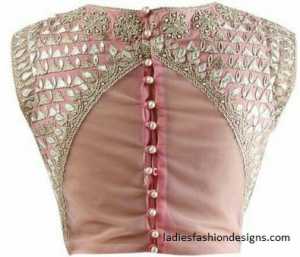 Monochrome has been the new-found love among women. They have been choosing outfits keeping in mind their love for monochrome.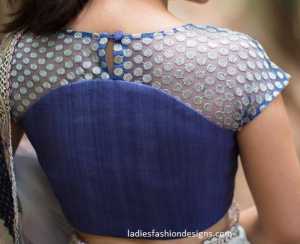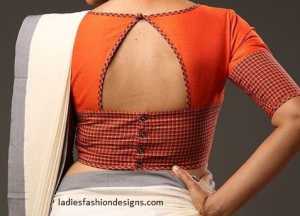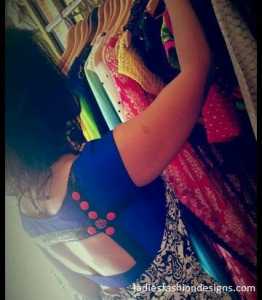 This design has also reached Blouse Designs. It makes for a basic yet elegant blouse design with petal studded on the shoulders of the blouse Design.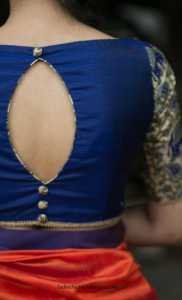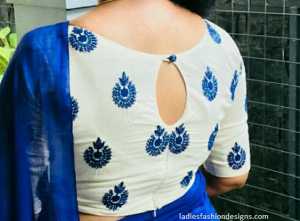 It can compliment even the dull coloured sarees you have.You can try it with simple as well as heavy done sarees.