A large part of the appeal of a gorgeous saree lies with the blouse, with a unique and beautifully styled blouse adding to the overall appearance of the whole ensemble.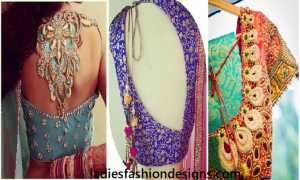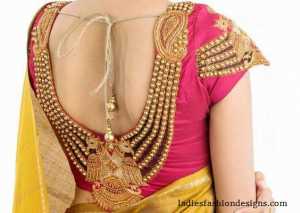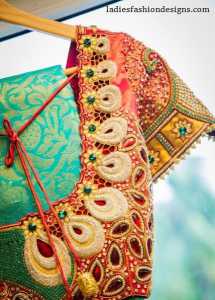 In a similar vein, sometimes all you need to really make your saree stand out is a blouse with that beautifully crafted back neck designs that complements the style and adds to the richness of the saree. So, for all the pretty brides looking for the latest and trending blouse back neck designs.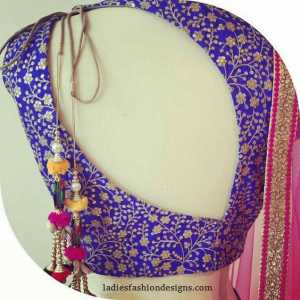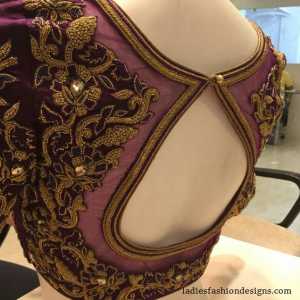 When it comes to how a blouse is styled, the design of the neck, the styling of the back and of course, the fit are the most important considerations. When it comes to pairing the right blouse with the right saree, a general rule of thumb is:
A heavily embellished and adorned saree tends to go well with a simple, but well-tailored blouse.
Cotton, georgette and printed chiffon sarees team up excellently with plain blouses.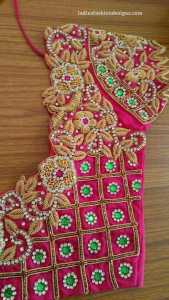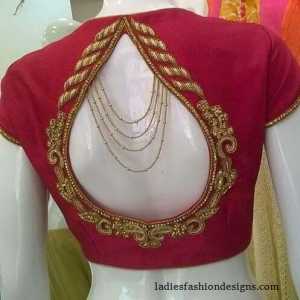 A simple and uncluttered design this. The added embellishments and the knotted thread line only adding to the beautiful look.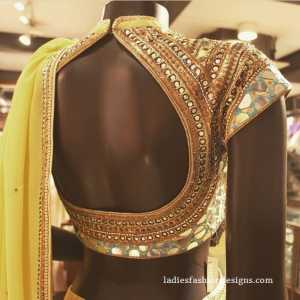 Featuring a see through back, this golden blouse is the perfect mix of elaboration and elegance. The bling front that merges semlessly into a few lines of delicate embroidery on the sheer back make for one of the most flawless blouse back neck designs on the ramp.