Net based transparent blouses are becoming quite popular particularly because of the trendy look they add to any saree.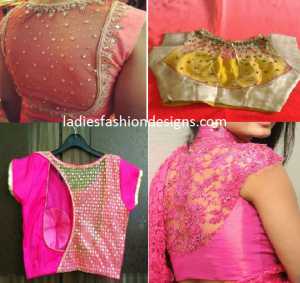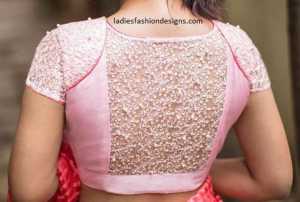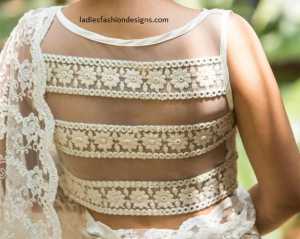 Net blouses with sheer sleeves and back can be a good pick for a variety of parties and occasions.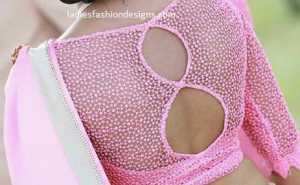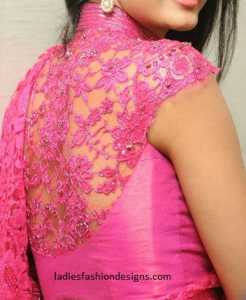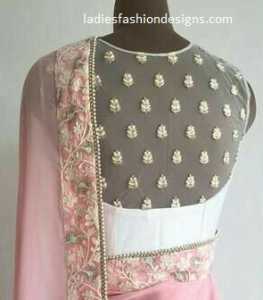 There are a wide range of variations in these blouse designs and you can easily pick one according to your choice.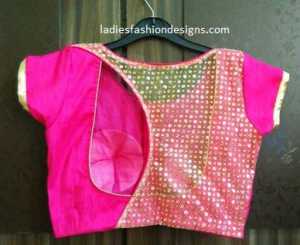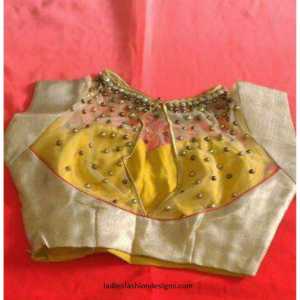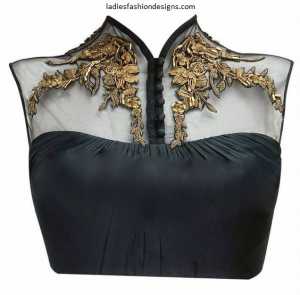 Here is the ultimate collection of net blouse designs with net back and sleeves for you to make the pick.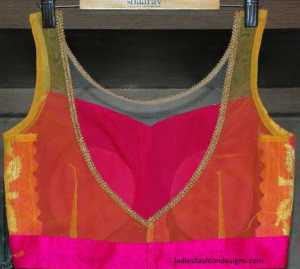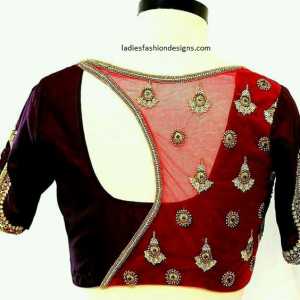 It is much needed that people be the change so, you can be one by wearing one of these blouses which is looks like a top. It has visible back net with a design embroidered and cape hanging both sides with simple yet fine details to mark