Rajput weddings are royalty personified. Rajput bridal jewellery is a mixture of uncut diamonds,kundan jewellery and gold which perfectly complements the regal attires. Today, we unravel the Rajput bridal jewellery and explain to you some of the traditions associated with the wedding.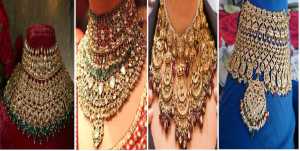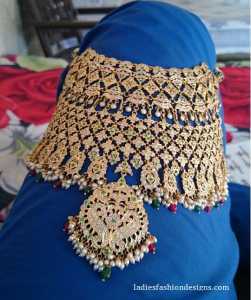 Choodas are generally ivory or red bangles worn as part of the tradition. Kandora is a girdle worn on hip over the lehenga to accentuate the waist. Bangidi, pacheli and kada are different types of thick bangles worn by the bride. The bride also wears studded rings. Hath phool is worn on palm is basically bangles with chained rings.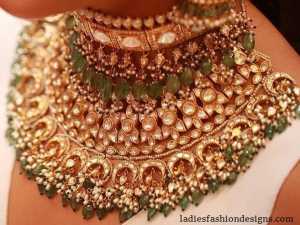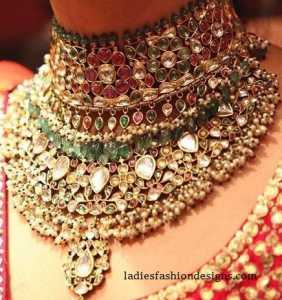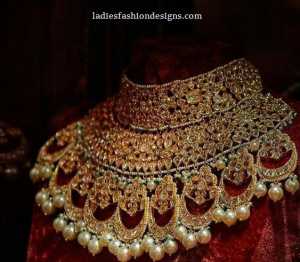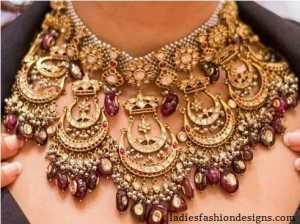 Once again a ceremony is performed to reinforce the fact that the groom must now protect and care for his wife with a ritual called Paani Grahan, in which he takes in his right hand, the hand of his bride.