The blouse to be paired with your saree or lahenga plays a very important role in the overall look the dress offers. So, choosing the blouse is not less important than choosing the right saree or lahenga. The back design of the blouse plays a vital part in giving the blouse its overall look and feel and there can be several variations in blouse back designs.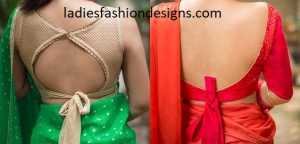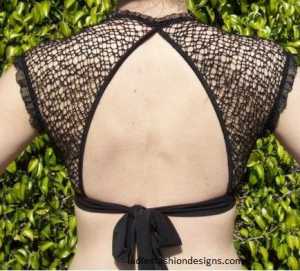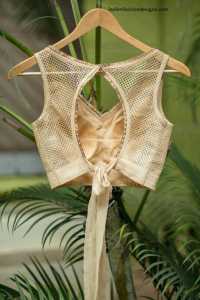 The knot designs are now in trend and they can actually give any blouse a stylish and modern look. This article will bring to you the latest collection of blouse back designs with knot.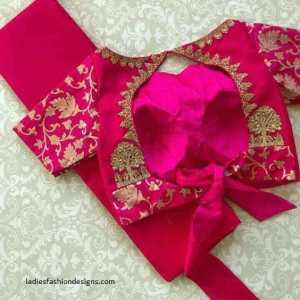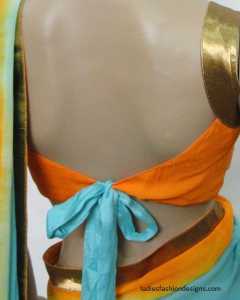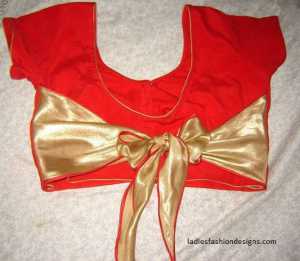 This blouse uses double knot at the back which gives it a nice stylish look. The slim shoulder strap of the blouse continues at both the sides and finally they make a wide "U" with the waist strap of the blouse. The dorries are used to hold the sides together.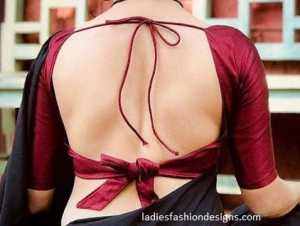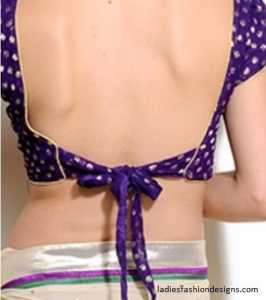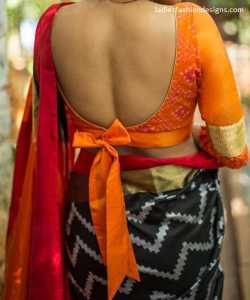 Heavy latkans have been added with both the laces and the latkans on the different knots are of different colors.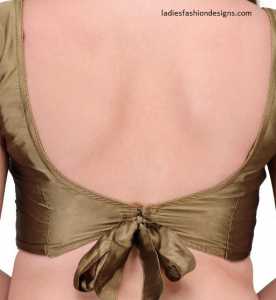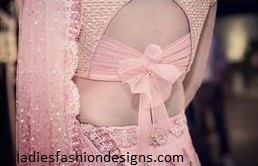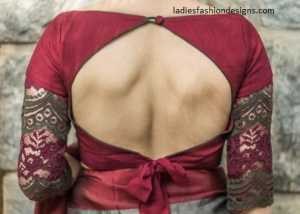 This choli cut blouse has a sleek look to it and can be paired with any stylish saree to get the right look. Here the blouse back has a wide opening and the two sides have been tied together with a central knot at the waist strap.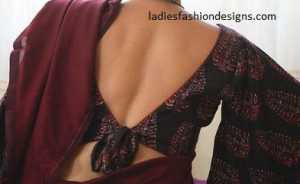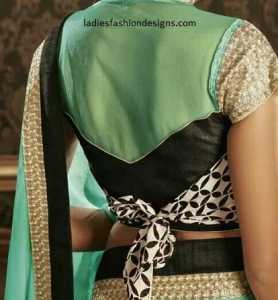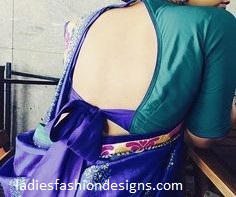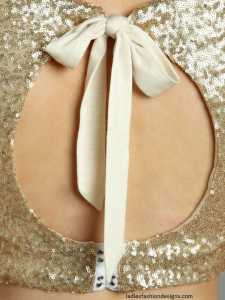 The blouse back is not exactly a round or "U" rather it has corners that adds to the overall appearance of the design.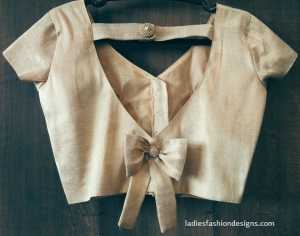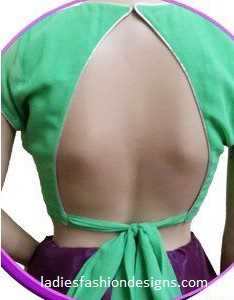 This blouse also has a choli cut and the two sides of the blouse have been knotted together at the middle of the waist strap.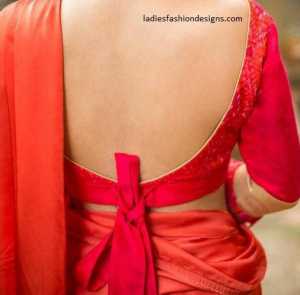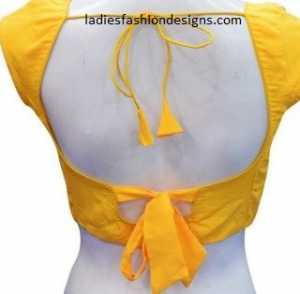 In this design the shoulder straps are thin and they join the waist strap making a perfect "U" without corners.  This blouse back design with knot can be ideal to be paired with any party wear saree.