Jewellery was Originally crafted to adorn the Indian royalty who then donated them to temples, these were later worn by temple dancers and slowly, the designs became a part of the Indian woman's bridal jewelry trousseau.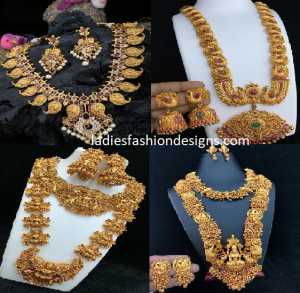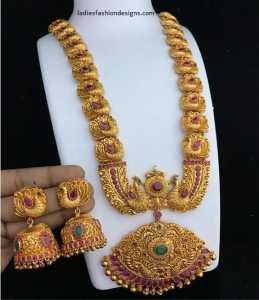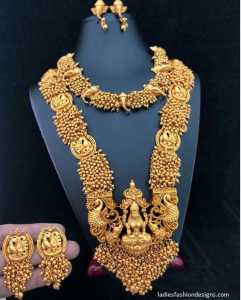 The metal work that you see in temple jewelry pieces is extraordinary no doubt, but that is not what entices – What entices is the design the look of this jewellery.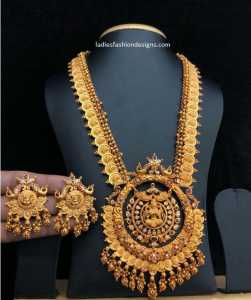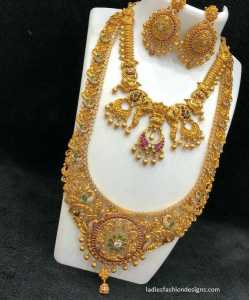 This type of jewellery design originated in the south of India and the Indian jewellery designs that adorned the Indian idols in Temples were categorised as Temple jewellery.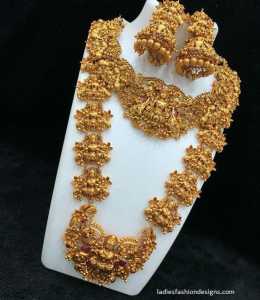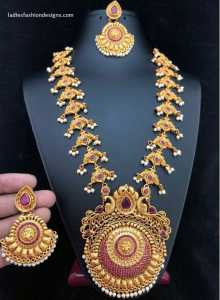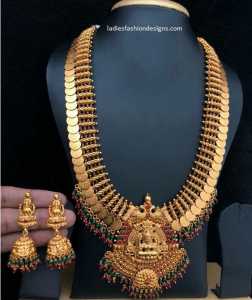 This type of jewellery displays heavy use of gold look metal and displays patterns of idols, elephants and architectural designs in a repetitive manner.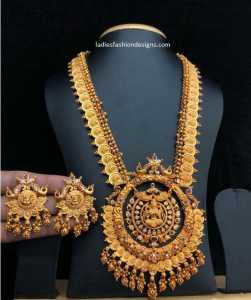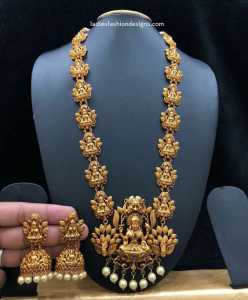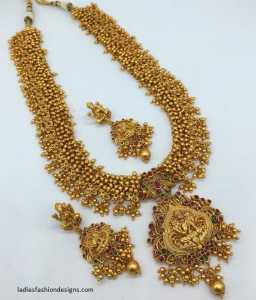 Carving handiwork on gold is used in the creation of this jewellery. After adorning the idols these jewellery were displayed by the temple dancers and over a period of time it found its presence in the bridal trousseau.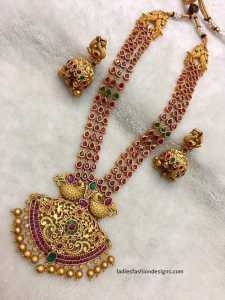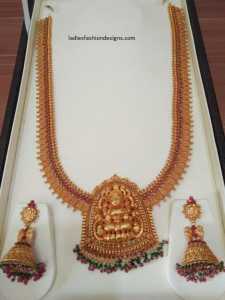 Today, the Temple jewellery has become a distinct part of Indian gold jewellery designs considered during wedding shopping.