The deep dark effect of this design is appealing to the eyes. The large peacock motif is the key attraction of this mehndi that is perfectly designed for the bridal legs. The use of deep and bold mehndi with combination of small detail brings out the best of the design.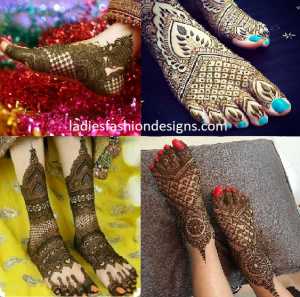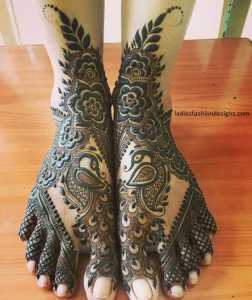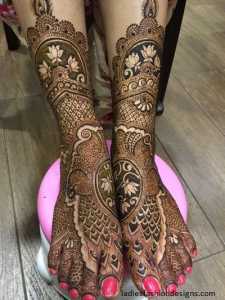 The main motifs i.e. Peacock and a flower caricature is a beautiful and auspicious way to decorate a bride's legs. Covered up with intricate geometric Arabic details and this looks fabulous.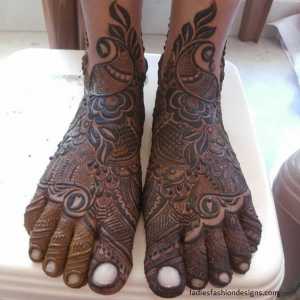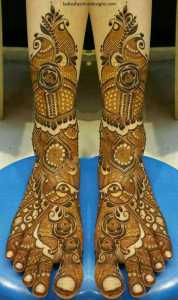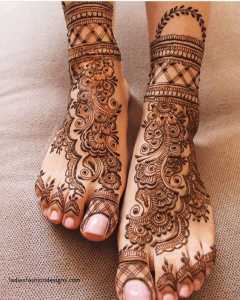 One of the best designs to put on a bride's mehndi is the carriage that is common to Indian Weddings. The carriage design on both the legs has a lot of Arabic detailing with special attention to darkened spaces and small windows created.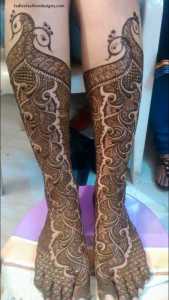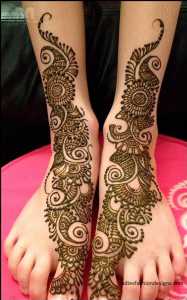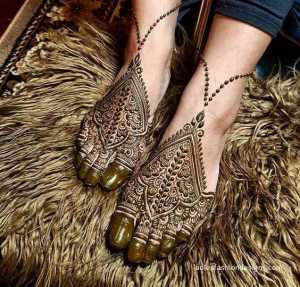 The foot is covered with the bridal shawl design that makes the mehndi an excruciatingly beautiful one. Inspired by the wedding ceremony the details are fine and precise.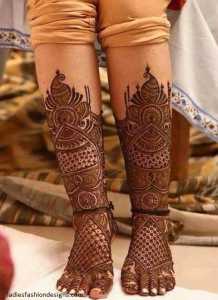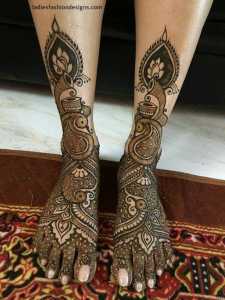 A large circular mehndi design on the foot and an even larger peacock motif with intricate details on the legs the two forms of mehndi patterns that definitely look mesmerizing here.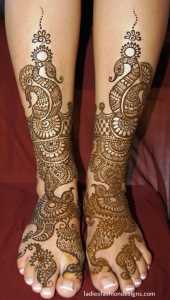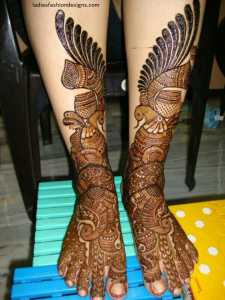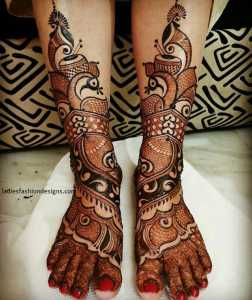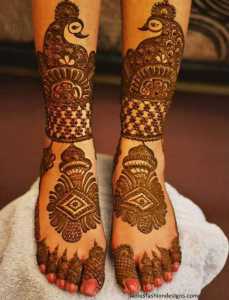 The use of geometric fillings with precision brings out the best of the structures created. There is not much filling on the legs but the fingers are given a complete filled up look to match with the same.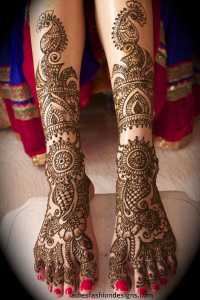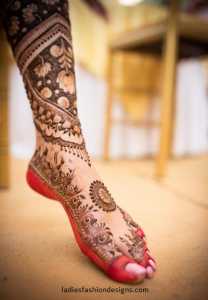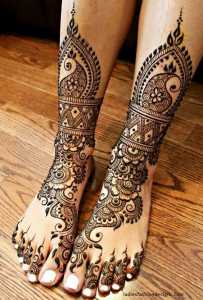 The peacock sitting in grace on the top of the design is an attention grabber.The use of peacock feathers and the artistic inculcation of the curves of a peacock body is used strategically to brings out the best of this design.