Simple and Stylish Plain Blouse Back Neck Designs
Simple and stylish plain blouse designs that can be paired up with cocktail sarees as well as with daily wear.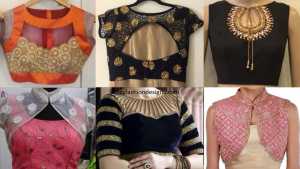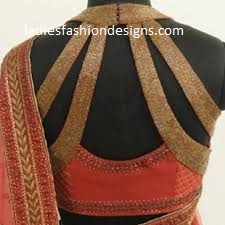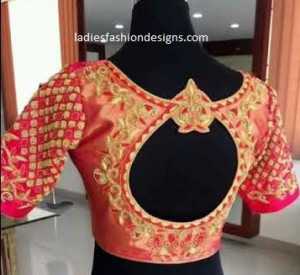 Simple plain and well tailored blouses go well with casual sarees as well as formal and cocktail sarees. A heavily embellished saree looks good when teamed with a simple blouse.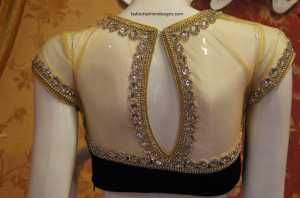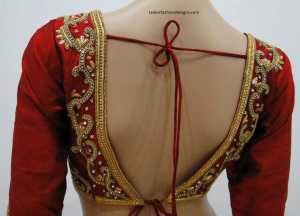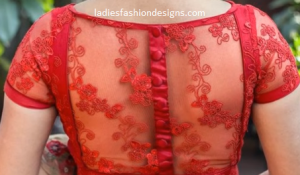 Printed chiffon, georgette or cotton sarees look better when teamed up with plain blouse Plain blouse look may be emphasized by adding simple details like piping, tassels, strings, brooch or inserting mesh on the back.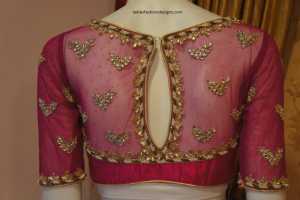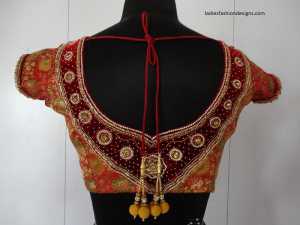 Piping can be a really fun way to spice up a neckline. It can add an extra bit of polish or help bring out a contrast color.   Lace borders, sequin borders, embroidery, patch work or a simple mesh or knot on the back with tassels can transform a simple saree blouse into a sophisticated piece of chic.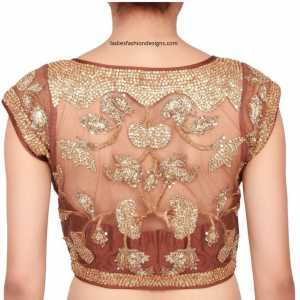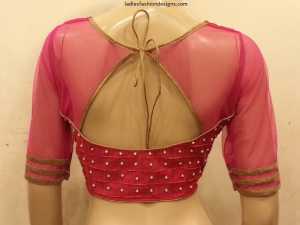 Plenty on catalog like V back neck, pot neck, asymmetric back neck, boat neck, cut out back neck, square back neck, round back neck, collar neck, mesh/net back neck , low back neck blouse, halter neck, strings etc and can always be customized with your personal style.